Best Countries To Study Abroad For Indian Students
With the rise of globalization, the number of Indian students who want to study abroad has skyrocketed. 
Indians who go to school in a different country not only have a wide range of exciting career options, but they also grow as people.
But it's important to think about yourself before making a big decision, like going to school in another country.
For Indian students, we've made a list of the best places to study abroad.
Best countries to study abroad as an Indian student
These are the best countries that offer quality education and have a rich cultural experience for Indians.
USA
United Kingdom
Germany
Australia
New Zealand
Canada
South Korea
Italy
Japan
Other notable countries
USA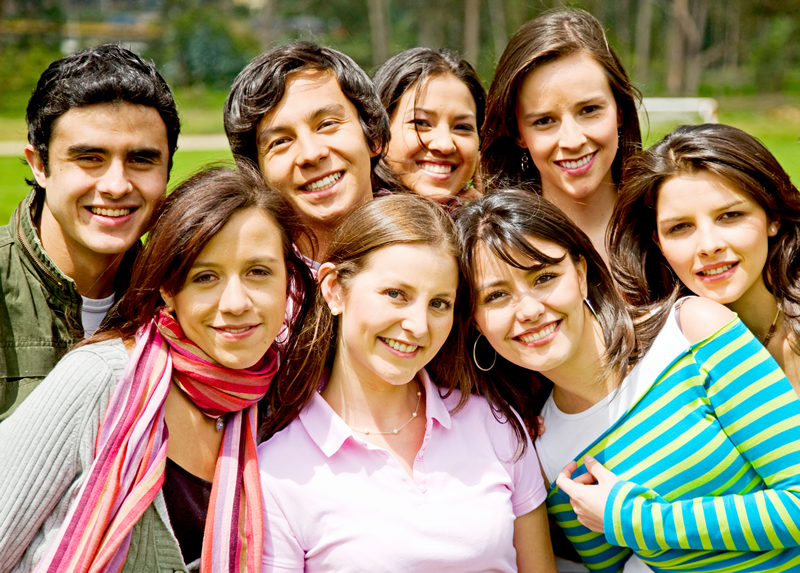 The United States is one of the best places for Indian students to study abroad because it has a lot of programs that help students grow as a whole.
There might be a whole day if we talk about all the good things about studying in the United States. 
Some of the best things about studying in the country are its cutting-edge technology, the most recent study trends, top-notch pedagogy techniques, and a work-study culture that is unmatched.
Many Indian students also apply to US universities because of flexible class times, the chance to learn from experts, and a wide range of job options.
Some students try to get into a US university right after they finish their 12th grade. Others look for a master's program in the US to improve their skills.
Best Universities in the United States for Indian students
According to how important US universities are to millennials, we have put together a list of Universities that offer good education:
Stanford University
Harvard University
California Institute of Technology 
University of Chicago
Princeton University
Cornell University
Yale University
Columbia University
United Kingdom
To talk about the best places to study abroad, you can't leave out the United Kingdom. The UK is made up of Wales, Scotland, England, and Northern Ireland. 
There are more than 350 universities in the UK that offer undergraduate, postgraduate, and diploma courses to international students.
Universities and Colleges Admissions Service: Whether you decide to go to school in the UK when you're young or after you finish high school, you'll have to apply through this service (UCAS).
Some of the world's oldest buildings can be found in the UK, where you can learn about them while you study there.
Many scholarships are offered by UK universities and the government to help Indian students cut down on the cost of living and studying in the UK.
Best Universities in the United Kingdom for Indian students
Here is a list of some of the best universities in the world that are in the UK. You might want to go there to study soon.
University of Oxford
University of Cambridge
University College London
Imperial College London
University of Edinburgh
University of Manchester
King's College London
London School of Economics and Political Science
University of Bristol
Germany
The land of poets and thinkers is another good place for Indian students to go to study abroad.
The country has a long history of education and a culture that encourages technology and development like no other place on Earth does.
People like Albert Einstein, Friedrich Bergius, Adolf Friedrich, Johann Butenandt, and a lot of other great people spent the most time in Germany.
Students who want to work in STEM fields come to Germany because of the low cost of living, affordable education, friendly people, scholarships, and wide range of research and development.
Further, there are a lot of Master's degree programs in Germany for Indian students to choose from.
Best Universities in Germany for Indian students
Here is a list of some of the best German universities that can help you get a great job in the field you want:
Ludwig Maximilian University of Munich
Technical University of Munich
Heidelberg University
Humboldt University of Berlin
Charité – Universitätsmedizin Berlin
Universität Freiburg
KIT, Karlsruher Institut für Technologie
Australia
In the last few years, the number of students from other countries who want to study at Australian universities has gone up, making Australia another good place for Indian students to study abroad.
The main reason for the rise in popularity is that the fee structure and cost of living in the country are cheaper than in other English-speaking places.
People who study in Australia will also get to see outback bushes and Koalas and Kangaroos.
The flexible work policies and the fresh air will make you feel right at home, and that will make you feel more at home.
Best Universities in Australia for Indian students
Here are some of the best universities in Australia for Indians who want to get a higher education:
University of Melbourne
Australian National University
University of Queensland
Monash University
University of Western Australia
University of Adelaide Adelaide, Australia
University of Technology, Sydney
University of Newcastle
New Zealand
When you want to study in a country that has good education and is also cheap, New Zealand is one of the best places for Indian students to study abroad.
The country gives all international students a safe place to learn at low prices. It's possible to go to college in New Zealand for academic, professional, and vocational courses.
Best Universities in New Zealand for Indian students
Check out this list of the best universities in New Zealand for Indian students who want to study there:
University of Waikato
University of Canterbury
Victoria University of Wellington
University of Otago
University of Auckland
Canada
Looking for the best place to study? To find out where the answer is, you don't have to look outside. It's in Canada.
Canada's education system is a lot more advanced than most countries, and it has a lot of top-ranked Universities and a safe and secure place to live.
People are happy because living and tuition costs aren't too high, which is a good thing.
Best Universities in Canada for Indians
These are the best Canadian Universities for Indian students:
University of Alberta
University of British Columbia
Brock University
University of Saskatchewan
Memorial University of Newfoundland and Labrador
Okanagan College
Concordia University
Seneca College
Carleton University
South Korea
Because of its great beauty products and skincare routine, South Korea isn't just known around the world.
Education in South Korea is considered one of the best in the world, and many people think it is.
It is also the most developed and most educated country in Asia. It has the best universities and the best scholarships, so students from all over the world want to go there and study there.
Best Universities in South Korea for Indian students
Take a look at some of the best Universities in South Korea for Indian students:
KAIST (Korea Advanced Institute of Science and Technology)
Seoul National University
Chonbuk National University
Korea University
Yonsei University
Hanyang University
Dongguk University
Kyung Hee University
Pusan University
Sogang University
Italy
What words best describe Italy? History, art, and culture are the best words to use to describe the land of chances.
The country isn't just known for its monuments and food. It also has great university courses.
Being a student at one of Italy's best universities will open your eyes and help you learn important skills and knowledge.
Best Universities in Italy for Indian students
If you are an Indian student, check out the best universities in Italy:
Polytechnic University of Milan
University of Bologna
Sapienza University of Rome
University of Padua
University of Milan
Polytechnic University of Turin
University of Trento
University of Florence
Japan
It's a great place to go to school because of all the famous inverters and inventions, as well as the world-class universities.
From vocational courses to STEM, Japan will have courses for everyone.
With more than 700 universities to choose from, it's easy to find one that fits your needs. They want to start their study abroad journey in Japan.
Best Universities in Japan for Indian students
You can find the best universities in Japan by going to:
The University of Tokyo
Kyoto University
Tokyo Institute of Technology
Hokkaido University
Kyushu University
Waseda University
Keio University
University of Tsukuba
Hiroshima University
Other notable countries where Indian students go
Some other extremely popular countries where Indian students apply are:
France
Singapore
Spain
Norway
China
It's likely that you now know which countries are best for Indian students who want to learn more about the world.
To get help with applying to a university in one of these countries, you can get in touch with us at expaat.com!